Hey there.
I seem to be having some problems with making a button for Dopus.
What I want to do is to run FFMpeg for the selected files in the lister. But it seems that Dopus does not like Japanese characters.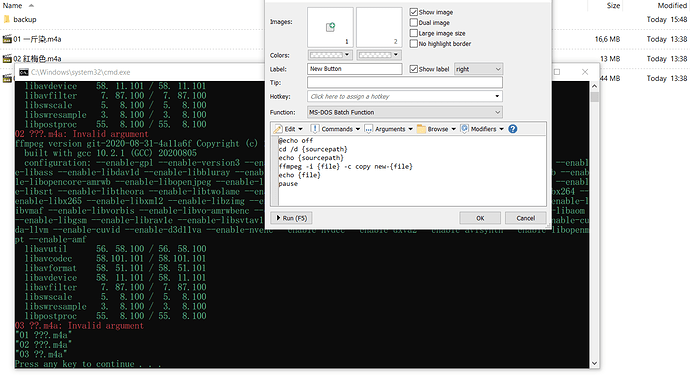 Is there any way around this? These commands work fine in a regular command prompt window.