Hello,
I am trying to create a filter that exclude a few folders. I am able to get the desired result if I create the following filters: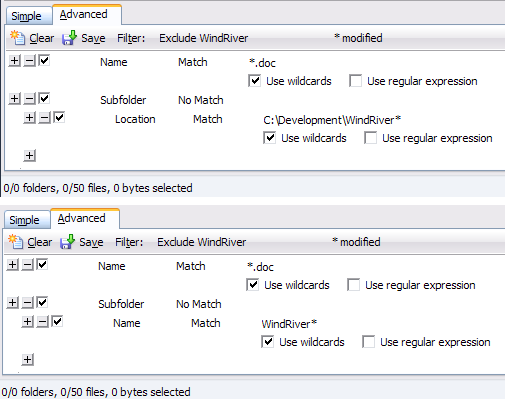 Now, if I save just the Subfolder criteria as a filter as follows:
So, I have that criteria saved as a filter and would like to use it in conjunction with other searches. So to test it out, I use a simple search of any doc files, "*.doc", and pulled in the saved filter. I noticed that Directory Opus was still searching within the subfolders I wanted to exclude. I tying using the "match" or "no match" option, but neither of them appeared to make a difference. This is what the filters looked like: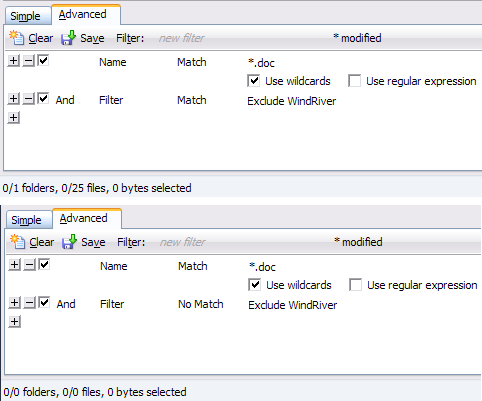 I am not too sure why this doesn't work. Any ideas? Oh, if the developers are looking at this, please add auto-complete within the advanced filter. Perhaps it is there, but I couldn't figure out what keybaord combination to press for DO to auto-complete a folder's name or cycle through the folders.
Any help is greatly appreciated,
Mark