I've noticed that the context menu that is shown when selecting a folder contains both the elements that are shown when doing the same in Windows Explorer, as well as those that should only be shown when selecting a file instead.
Directory Opus: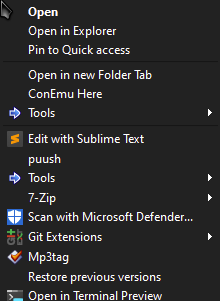 Windows Explorer: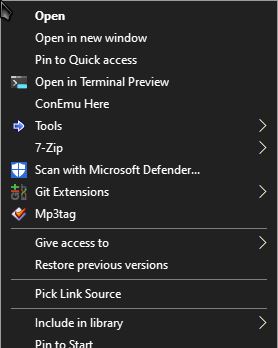 The relevant context menu configuration, as shown in Easy Context Menu: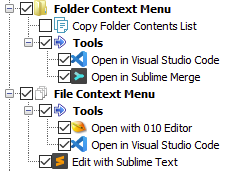 As an aside, is there anything I can do to change the order in which Directory Opus shows the context menu entries? I would really like to have e.g. "Open in Terminal Preview" next to "ConEmu here", just like in Windows Explorer.