Situation : Dual Vertical-Display. Folders list activated for both displays. Enough hierarchy of folders is developed to have the vertical slider visible on both sides.
Normal behaviour : If I click on different folders on the left side, or on the right side, it all works fine. The list of folders doesn't move, sliders stays where it is.
What happens : On the left side, the folders list works always fine : it stays where I put it, slider doesn't move. BUT if I click on folders on the left, then folders on the rights, then left, then right and so on : the folders list for the right vertical panel keeps jumping up and down for no apparent reason. I though at first it was moving the slider to place the clicked folder in a specific position (center of the window perhaps), but nope. It jumps up and down randomly.
Could you please advise me if there is a way to prevent that ? Or is it a bug ?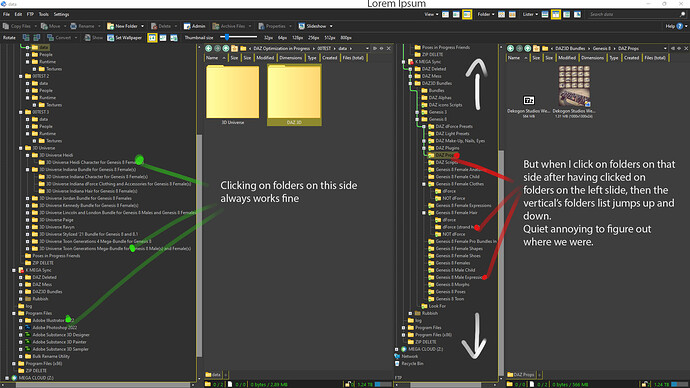 Thanks.