I suspect I'm inquiring about a bug that has crept into Directory Opus (DO) recently. I say that because for years I have used DO to keep multiple NAS units in sync via FTP and haven't seen this issue until recently. At first, I thought it was a problem with a new NAS I bought to replace a unit that failed, but I've tracked that down as far as I can go with Synology support, and they've convinced me it's a problem with DO instead.
So let me explain. The following two screenshots show side by side directory listings of a single directory on one of my NAS systems, a Synology DS 1520+ if it matters. In each case, the left pane shows the contents of the folder via an SMB connected network drive (U:), whereas the right pane shows the contents of the same folder via an FTP connection instead. And to be more precise, that's an SFTP connection (though I see the same problem with regular FTP) with timestamp-adjustment features disabled, so it should simply be showing the file times as they are on the NAS. The following first image is taken from FileZilla, and it shows everything correctly, whereas the second image is taken from DO, which has the wrong timestamps for all but the first file listed in the folder.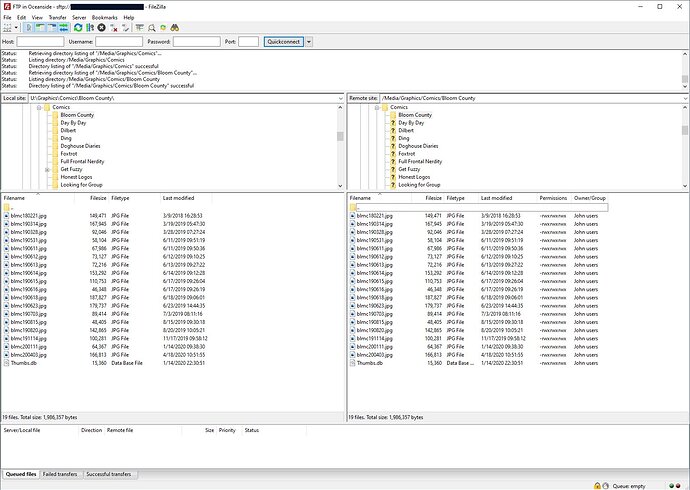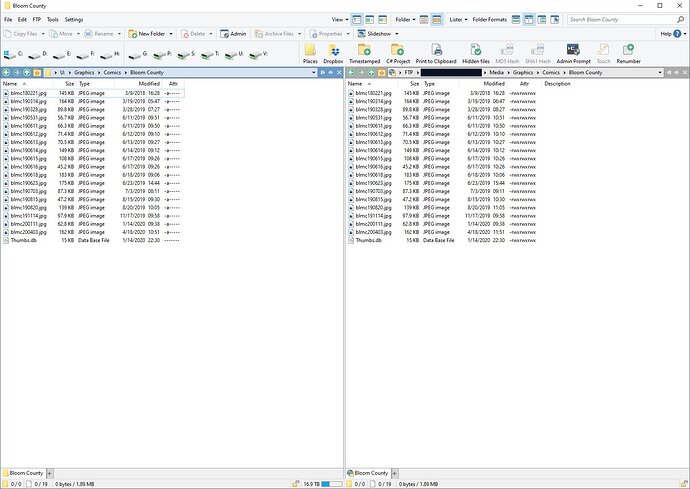 I find that both incredibly weird and extremely frustrating as it makes it impossible to sync folders accurately. For the record, I've tried enabling the time-zone adjustment and daylight-savings-time adjustment in the DO FTP address book, but it makes no difference.
Help?!