Hey there,
So just trying to figure out why ftp is not letting me copy up files.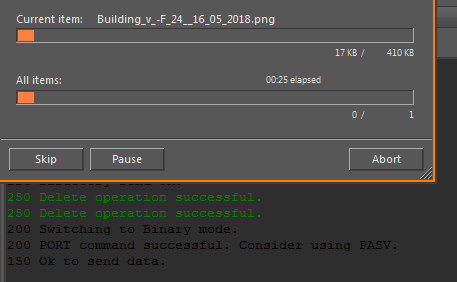 Its working in Filezilla and I have cross referenced the settings, don't see anything out of order. It's just doing nothing, copying up one file. Download and navigation and other file operations are all fine.
Where should I be looking ?
Thanks.
Alan.