I'm browsing over a FTP site, hit back to restricted area, a modal window pops up like this: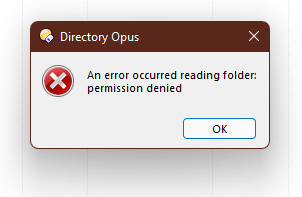 I keep clicking [OK] and it just reopens. I close the lister in hope that the connection is closed, but it just remains there. I need to close the entire Opus, then.
It's easily reproducible.
Any remedy?