On Directory Opus, go to my computer. The listary shows I have 4 drives.
Now, press F5 to refresh the view, and DO NOT release the key. You will find the listary keeps refreshing until it creashes.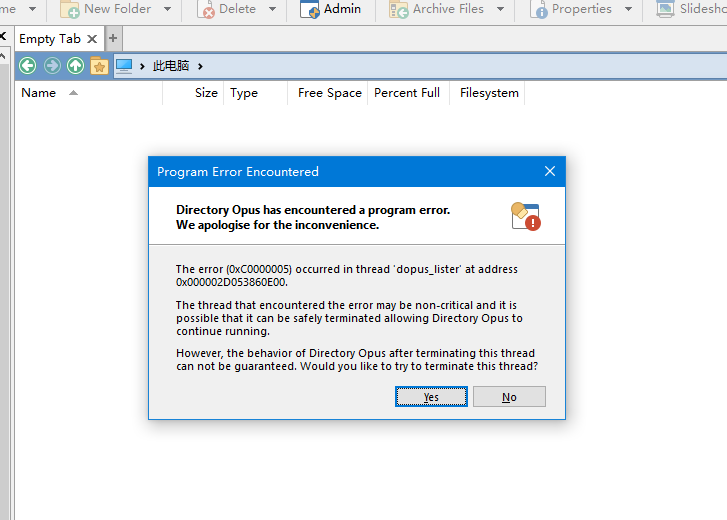 Or in another try, the free size column of the listary disappeared.
As a valued paid user, I don't expect keeping a key pressed would crash DO or cause a UI glitch. Please fix it.
DO version is 12.26 x64 on Windows 10 1909.