I have a directory containing hard links. The hard link directories are supposed to have a Date and Time name "YYYY-MM-DDTHH-MM. If I open it in Windows Explorer then the information is as shown in the first image. In DO I see the information in the second image.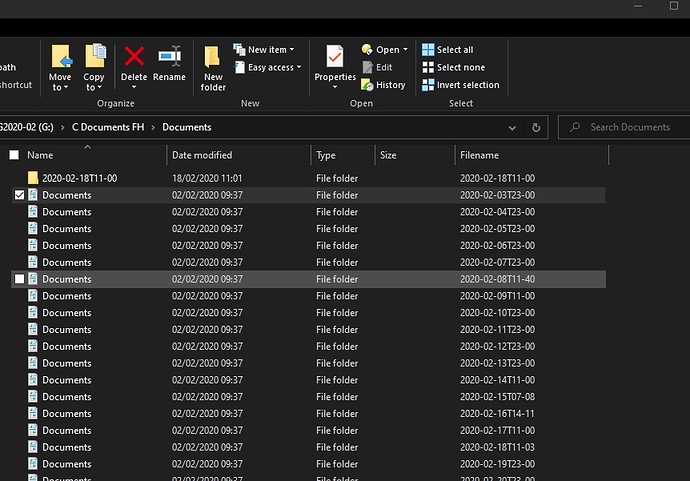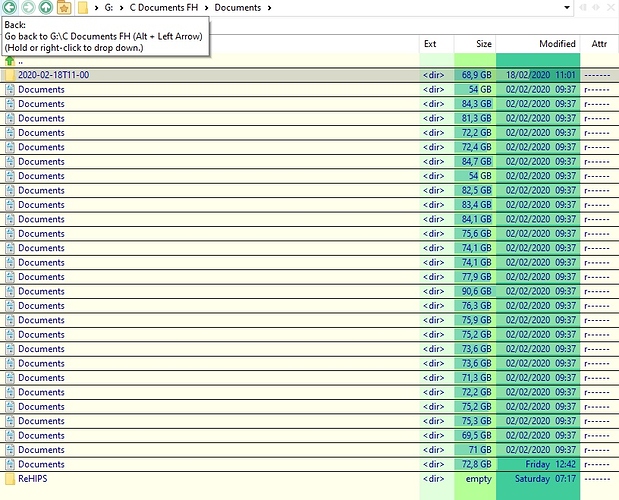 Is there an equivalent in DO to the Filename column of Windows Explorer for my particular situation?
EDIT: I discovered that if I open any one of the Directories, then the "missing" information is shown in the "path" of the File Display toolbar above. See the example below (2020-02-05 etc.). This is what I would like to see displayed in a column.