Don't know if it is possible, but if it is, where to look to change the white space between thumbnails / tiles in case of image view. I checked:
Preferences->File Display Modes->Thumbnails: spacing is 0 x 0
and under Tiles I reduced the spacing to 8x3 pixels, but see no result.
Or maybe it is already set to a minimum?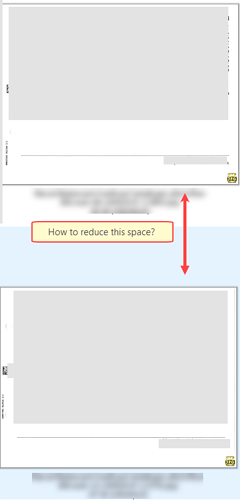 Background: sometimes I wish to reorder a folder manually. Opus is set to image view.
The images are having a date printed on them. The thumbnails need to be sufficiently large to read the date, so I can sort them on date. For that purpose I'd like to have as many images as possible on screen. Noticed quite some white space.
BTW - a note: in this scenario, when moving an image to an off-screen point, the scrolling isn't 'smooth', meaning to say that when I go somewhere very close to the top of the right window panel, Opus does not scroll slowly to the next upper row, but 'jumps' too far and I have to go back and forth to get to the right row/position.