Is there any way for Directory Opus to use Windows 11's default right-click context menus, with the row of icons for cut, copy, etc?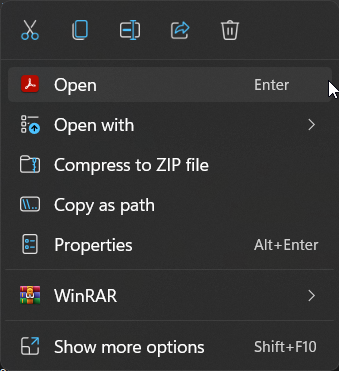 I thought I'd hate the Windows 11-style right-click menus, but they've really grown on me. Now that I've reinstalled Directory Opus and have to see the full context menus, I miss the Windows 11 default style.
Any help would be appreciated,
Thank you!