(Please forgive if this question has previously been answered, which, if so, I couldn't find.)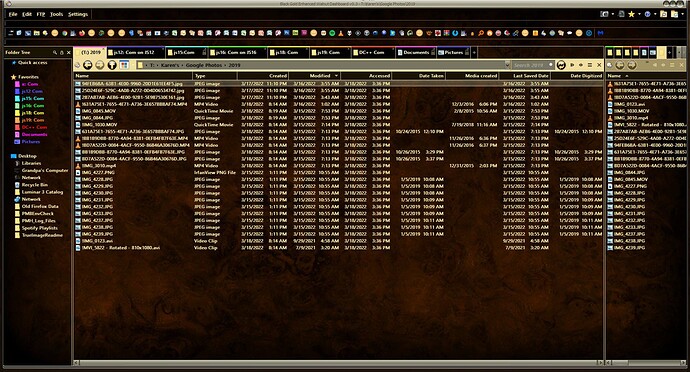 As shown in the attached annotated screenshot, Windows 10 File Explorer's "Date" column collects diverse image & video files' origin date/time (if/when available) according to a prioritized combination of:
"Media created,"
"Date taken,"
"Date modified,"
"Date last saved," and
"Date acquired."
This is the behavior I need in Directory Opus since File Explorer is unusably slower than Opus when dealing with thousands of image and video files at a time.
Is there an equivalent "Date" function in Opus?
Also attached is a screenshot of all the date/time columns I could find in Opus. None of them behaved as "Date" does in File Explorer.
As I need to organize by origin date (if/when available) over 700,000 image and video files of many different formats (e.g., AVI, JPG, MP4, MOV, PNG, etc.), a single date/time column that collects data from all types of files and prioritizes origin dates derived from EXIF data, such as occurs in "Media created," will be a major productivity tool.
Best regards!