Directory Opus have some memory leaks in x64 version, I think. See picture bellow. Do you have seen this?
Memory grows beyond all bounds.
I could not simulate the same problem on my second machine.
RAM above 6GB and VM about 25GB

. My version is 11.10 x64.WinVer Win7 x64 Enterprise SP1.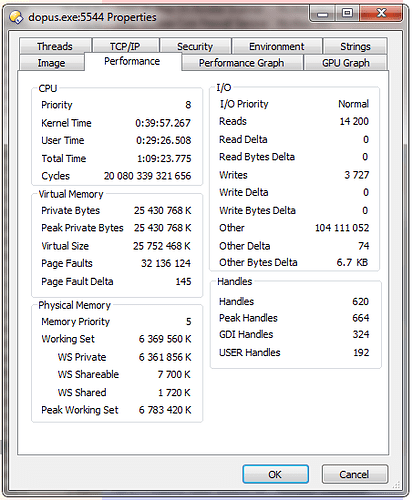 Regards
Michal