I remember seeing a while back a post that explained how you could dynamically position a toolbar when switching between two style, but I've not had much luck finding it today.
Basically, what i'm trying to do is:
I have two styles. The first is more for working with lots of files:

The Second is meant to be more of a traditional explorer style that is better for looking at lots of files simultaneously in thumbnail, etc.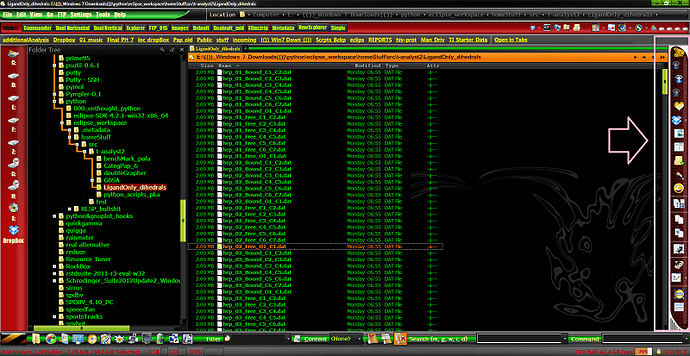 However, when switching between styles, the middle tab bar(highlighted in pink) moves to the extreme right side. I prefer to have it in the position its located at in the first picture. Is there any way to accomplish this at all? I'd be obliged for any help anybody has to offer.

br
ET