In certain places on the OS (win 7 64 bit) the tree side of my display (set to mimic explorer and has tree turned on), I don't see the tree displayed. Here is an example:
Working directory is: C:\users\harry\AppData\Roaming\Adobe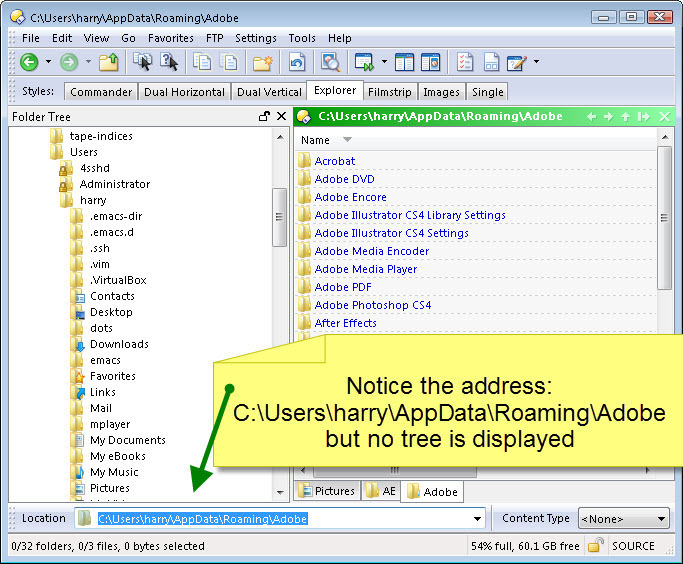 No doubt related to new permissions stuff on win 7.
I do have the OS configed to display hidden files and to show extensions. I am using an account with administrative privileges.
Any one know if there is something I can set on the OS so that dopus can display regardless of what directories are being investigated?