Hello!
Please, can you add an option to process (navigate manually, use find or find duplicates, etc) but do not copy/move symlinked data to the target folder if this operation was triggered manually (drag and drop or copy/paste or via DOpus buttons) i.e. do not re-create files and folders that are symlinked?
I mean what is the point of this operation anyways? Symlinks are here for a reason (low disk space or just an availability workaround), if i want to duplicate something i can do this manually...
For example here is how it is implemented in Beyond Compare 4 (file/folder comparison and syncing tool)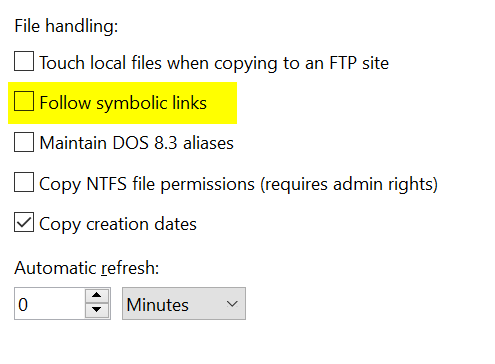 So with this option Beyond Compare 4 can see Symlinks as links and do not touch them.