ExifTool Custom Columns can add a column which shows the information (via the free ExifTool program).

Alternatively, if the information is available in File Explorer and you know the column name, then it's possible to add the same column to Opus as well.

(If the information isn't available in File Explorer, you can probably install a PDF viewer which adds a column. I'm not sure if Windows has it built-in but other tools definitely do it.)
Thanks for your answer.
I added ExifTool.js.txt to a /scripts. I downloaded ExifTol. I downloaded the Toggle ExifTool (all) button and put it in a toolbar. All the columns are shown to me in the details view but... I don't get the pages of a PDF.
Do I have to customize something, do something else?
Note: I am not getting any metadata results on any column of any file.
Set the path to in and Generate auxiliary filesexiftool.exe ColumnExifTool.js
Frankly, I didn't know how to do this.
Please use English, as it is the only language we know. Google Translate or similar is fine.
Ok. Traduciré con Google.
Once the add-in is installed, you should find an ExifTool/PDF-PageCount column under the Scripts column category.
pdfPageCount.rar (631 Bytes)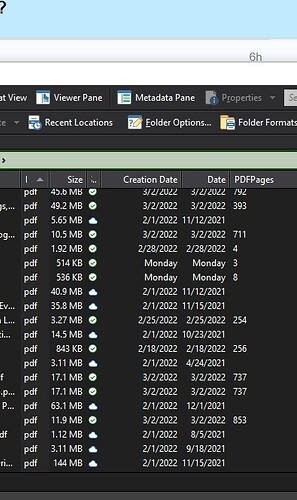 I had this question a while back and found a solution, as you can see from the screenshot (it works as long as the PDFs are on my local drive and not just on the cloud). It's this .vdb script I've attached.
I remember trying so many, and this was the only PDF page counter I've had in my backup folder for a while, so this should be the one that worked for me. I don't know where I got it, but you can try it. Hope it helps!
It's most likely from this thread (although there are a few variants in other threads):
It works by importing a column from File Explorer into Opus, so it will depend on PDF software being installed which populates the page count column in File Explorer. But if that works, the script should work as well. Otherwise, the other add-ins may be easier as they tell you what to install to make them work (ExifTool or MediaInfo, depending on the add-in).
Thank you for your concern to help.
I downloaded the script and put it. You see the result.
The files are on my local drive.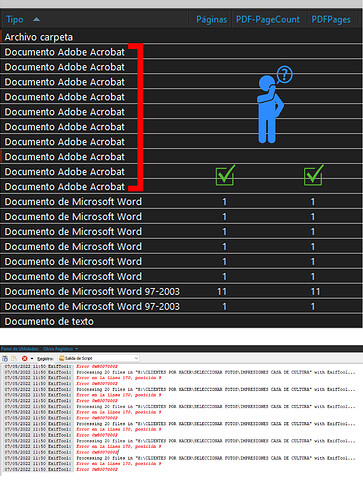 I found it but it doesn't work for me.
I tried another solution (another script recommended by user retopo) but it didn't work either.
I am using Adobe Acrobat Pro DC v2022.001.20117.
Do you see PDF page counts for the same files in File Explorer?
The script I posted might need Sumatra PDF to work. At the time, I was trying a lot of scripts and I do know that some scripts rely on having a specific PDF reader installed. Sumatra PDF is a free and I think open source one that I currently have installed.
no it does not work file Explorer for me.
I don't see them for the same files either (If you mean windows file explorer)
I installed Sumatra and got no results. I installed it as default pdf viewer
Solved!!!

I really like PDF-Xchange.