WARNING * The download contains a Configuration Backup (.OCB) file:
If you only want to affect visual settings then do not install configuration backups; only install actual theme files (.DLT). If you install the .OCB file be sure to backup your own configuration first so that you can go back to it.

Use Settings -> Backup & Restore to create a backup of your configuration.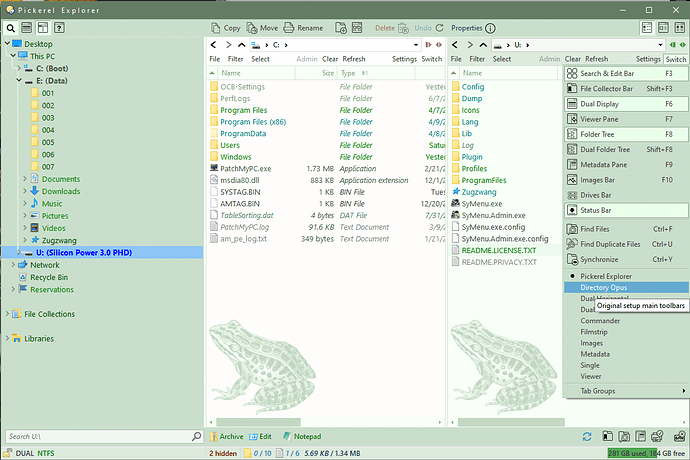 Pickerel Explorer 23.08.ocb
(766.4 KB)
Pickerel Explorer 24.16 (Office Mode).ocb
(771.1 KB)