Introduction:
The plugin allows you to preview, decode and convert many raw digital camera formats within Opus. The plugin supports the Adobe DNG format as well as the proprietary formats used by hundreds of different camera models.
The plugin is based on dcraw by Dave Coffin. See his page for the long list of supported cameras. (This list is also visible in the plugin's configuration window.)
The plugin also gives Opus support for a subset of the PNM image format. (PNM support is present more for technical reasons than anything else. Maybe someone will find it useful, though.)
(This plugin is basically a re-write and replacement of the raw support in the old JP2Raw Plugin.)
Plugin's Web Page:
See the plugin's web page for more information:
pretentiousname.com/dcrawrap/index.html
Screenshots:
Raw image details and preview panel in Directory Opus: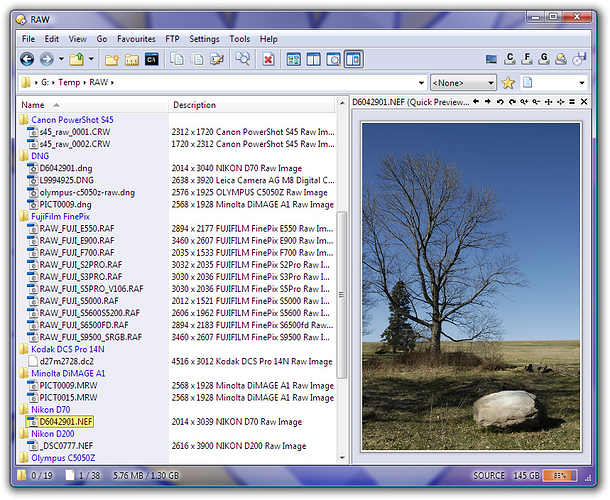 Raw image thumbnails and viewer window in Directory Opus: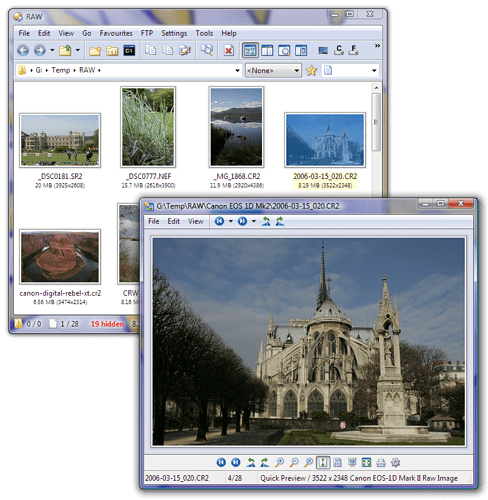 Raw image conversion in Directory Opus: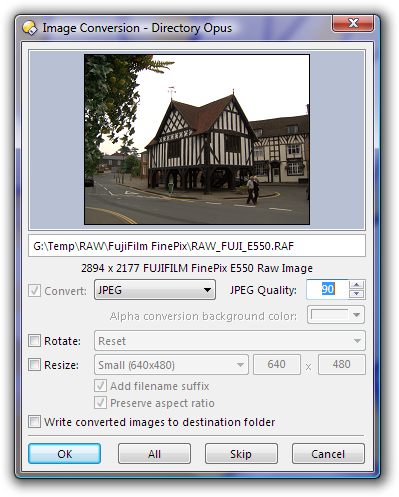 One-click batch conversion is also possible.
Raw plugin configuration in Directory Opus:
History:
See the website. The history here was quite out of date.