Greetings Opi Community
Is there an easier way to do this?
Often I want to add suffixes to groups of files in the form shown in the Objective screenshot: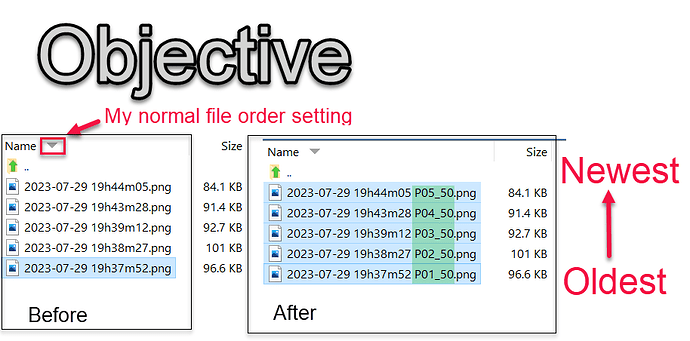 This is my Current Method using the very cool Rename Dialog:

Lost of click and edits as you can see.
This is what I would like to do: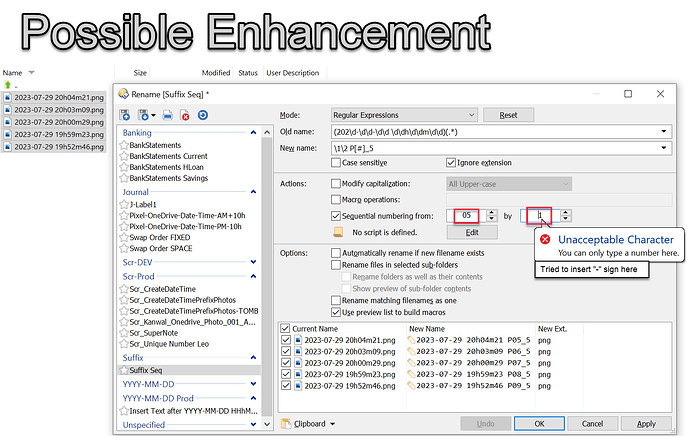 Maybe...one day!