Hi!
I'm using the preset below to rename files with some Exif information. This works pretty well except for some files I would like to exclude.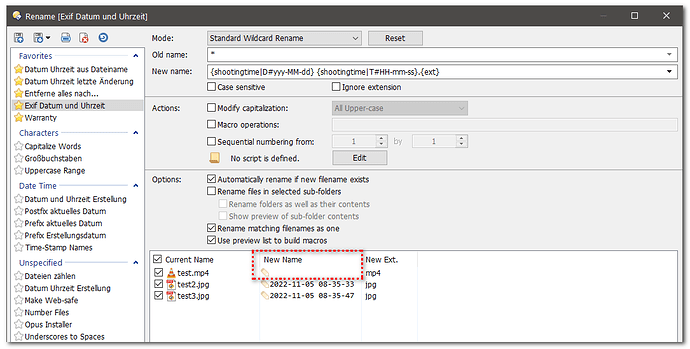 As you can see in the above picture, I've selected JPG and one MP4 file. When selecting all files from a folder and start renaming, all MP4 files are rename, too, with a meaningless name of course.
This is not a desired behaviour. Those MP4-files should be excluded. Of course, I could set a filter on the folder first, however, mass selecting and just pressing the toolbar button for renaming is much more convenient, you know?
I already tried to use "Old name: *.jpg" however when closing this settings window, this option gets reset to "*" again.
Do I have to use a rename script in this case or is there another solution with standard methods?