Is it possible to have an even (real !) simpler Find box ? It takes up too much space for quick simple daily use (find all *.png files).
It is sized for advanced use, especially the "Find in" folder list section (never used it)
99% of the time I need a one-liner: Find: w*.txt, case insensitive, include subfolders !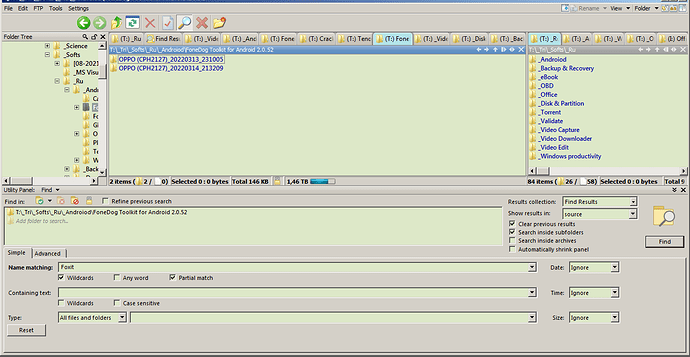 This "simple find" is quiet rich, especially in pixel budget !