I have a saved dual pane layout with My Documents structure on the left, a backup target of the same structure on the right, and the synchronise panel open with navigation lock on. The source structure is large (~7500 documents). Here is the layout immediately after opening.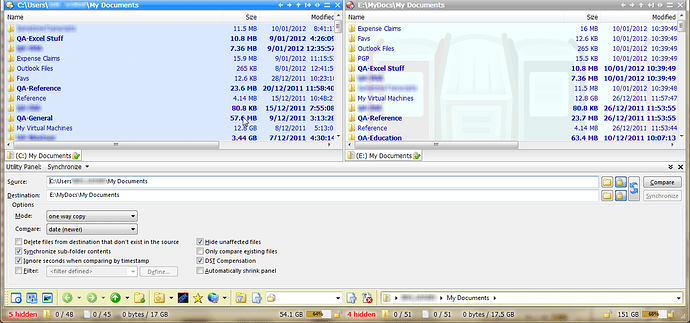 When I click Compare, the process takes quite a long time (~30 secs) and the result is as shown below.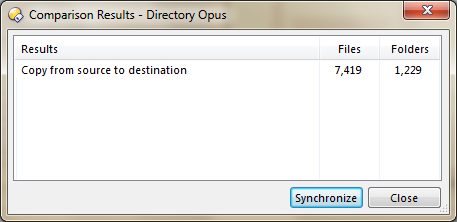 I know this to be complete nonsense, so I click Compare a 2nd time. The operation is quick (< 5 secs) and the result is as expected.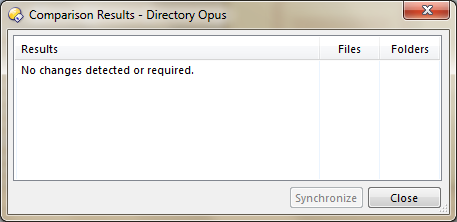 This is always repeatable. I have observed that if I navigate up or down the source structure hierarchy before clicking Compare, the operation works correctly - i.e. no changes detected. It's just My Documents structure that does this. Other similar saved layouts with the synchronise panel open and navigation lock on, work perfectly.
Regards, AB