I've installed the TortoiseGit Windows Shell extension on my Win 11 Version 21H2 machine. TortoiseGit adds a right-click context menu to both DOpus and Windows Explorer.
Disturbingly, Directory Opus does not only show the correct context menu entry upon right-click...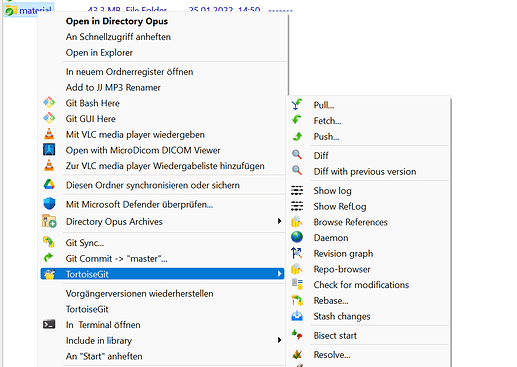 ...but another second context menu entry with no submenus.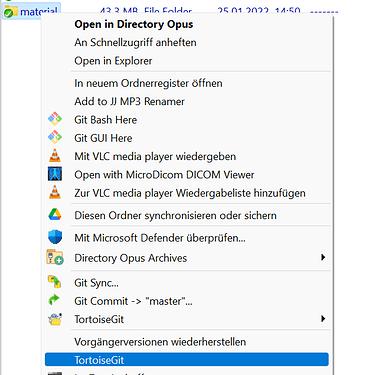 Windows Explorer otoh behaves as expected and shows just the one context menu the user needs to operate TortoiseGit.
How can I persuade DOpus to omit showing he second stray menu entry?
Cheers and thanks for your help! --Robert