I notice a strange behavior of Rename function when using the Unique Number macro.
In short, when number of files to be renamed is longer than the preview pane of Rename window can display, strange things happen (numbering restarts back from zero).
To reproduce:
create larger number of files, probably more than 40 (in my case - 49 .txt files)
select all, hit Rename to open Rename window
make sure that the size of the Rename window does not allow all files to be visible at once
use Unique Number macro
scroll down the list to check consistency of numbering
Two screenshots to illustrate the problem: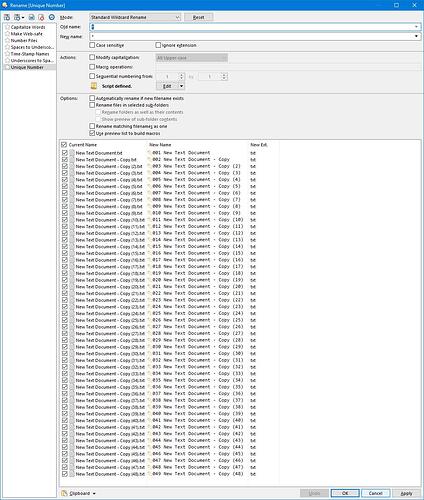 Rename window resized to fit all files - the numbering looks good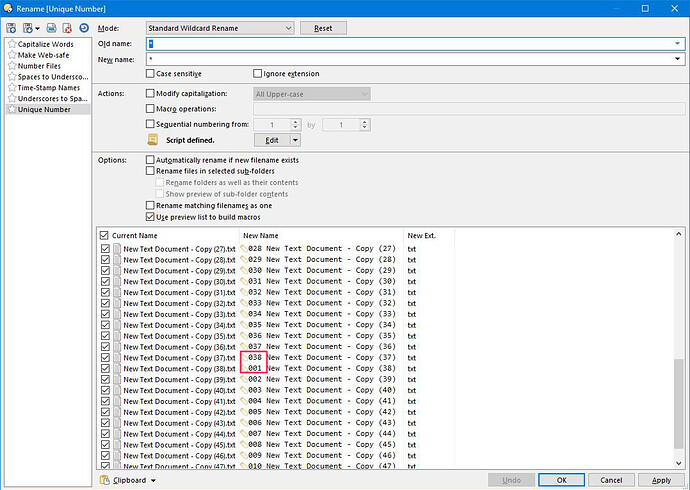 Rename window smaller - numbering restarts after reaching 038.
Windows 10, Dopus Pro 12.28 build 8189