These background images are modified versions of the 256x256 icons from Windows Vista.
The backgrounds are available in two sizes: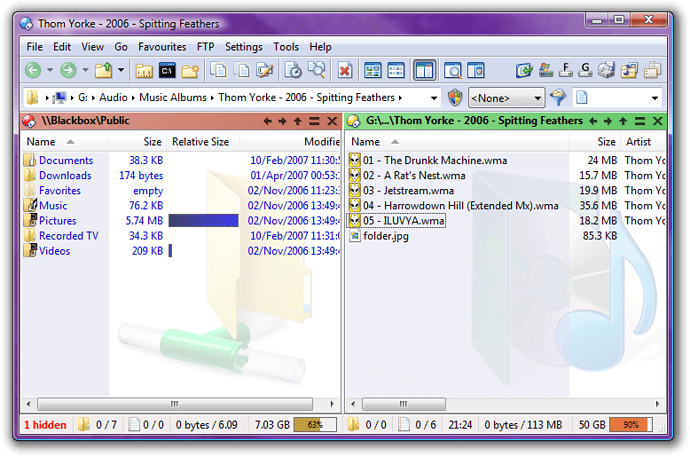 The images have been cropped to look good in the bottom-right corner of an Opus lister.
They have been saved in the PNG format with 80% translucency so that they will look good on all background colours, not just white, and so that text written over the top of them will remain easy to read.
The image below lets you see all of the images that you'll find in the two archives. (It shows the source images at full opacity. The images in the archive will be more like those in the other screenshots.)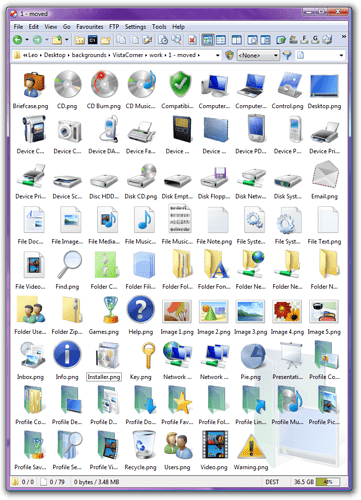 The image below demonstrates the way the backgrounds will look good against various background colours.