DOpus is a very powerful file manager, with a little tweaking a user can accomplish much with only the features it ships with. take the script @Crash shared with me on this post: [Feature Request] Folder Creation From Multiple Files this is what i mean when i say with a little tweaking a button can be made to do a lot.
that being said, i'd like to see the various DOpus commands implemented as building blocks that can be assembled on a canvas to accomplish tasks that a user wants to carry out. this would enable a user to see visually the process behind a button's function as they assemble its components(commands) an example can be seen in Alfred's workflows feature: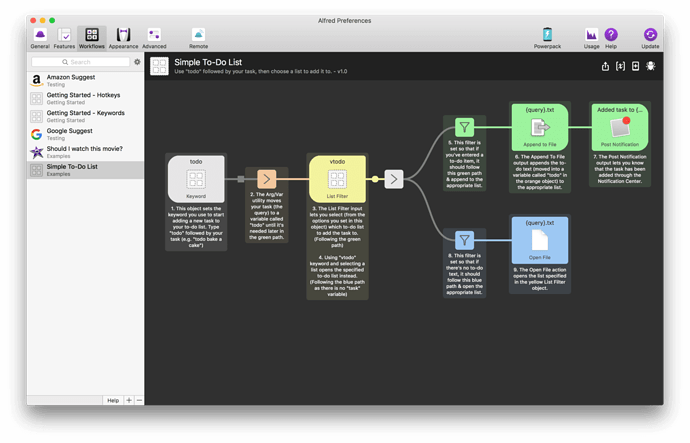 or Mediachance's Photo Reactor with its nodal image processing:
in my view, this would make DOpus many features even more accessible as typing out the commands one needs or picking them out of a long list would be intimidating for some users. providing a canvas with the various commands as building blocks would make assembling complex button functions easy and perhaps fun.