hi
new user so probably my mistake, but this is a weird one. Yesterday I turned on the viewer pane and metadata pane for the first time, and I thought great - just the job for the photos etc. But when I click on any pdf file I get this weird message about a file I know nothing about.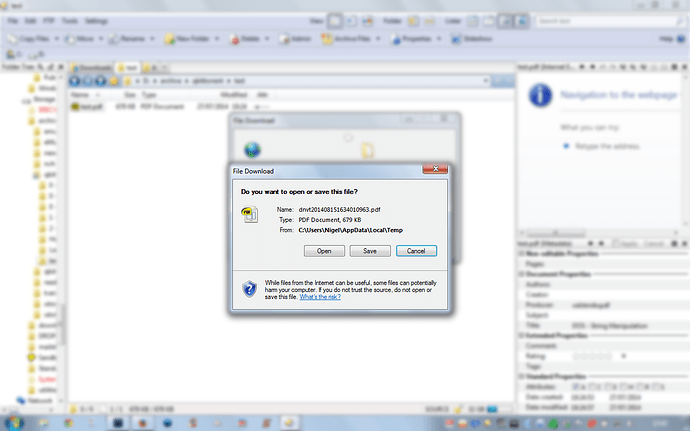 Hopefully you can see the attempt to download a pdf file which I have not initiated nor is the name known to me. I get out of it by pressing cancel.
If I deselect the viewer pane this does not happen.
So until yesterday I was using dopus without any major changes to the configuration, except for adding the odd column. Of course now I've seen the viewer pane I really want to keep it open all the time because it is so useful.
my pdf software is sumatra...
How can I fix this?