If you are a photographer who does a lot of detailed photo-editing, it is extremely useful to be be able to view the before and after results of your efforts without the fag of having to have two Photoshop windows open.
The little script here will do just that. You select the two images you want to compare and they appear next to each other in separate Standalone viewer windows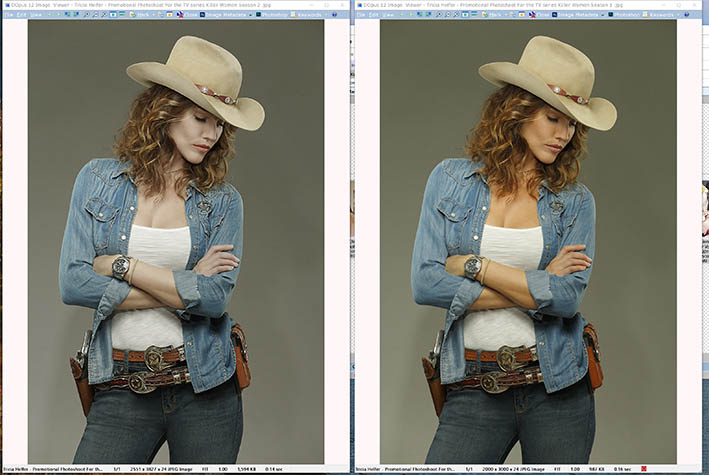 I have attached a Close button to the toolbar of my Standalone Viewer, which closes both windows and brings the latest Lister to the front
Two Images In Viewer.dcf (2.8 KB)
Close.dcf (829 Bytes)
To get the two viewer windows next to each other you will have to experiment with the minimum width window of the viewer to suit your video set-up. Although those who are much better at scripts that I am will no doubt be able to discover the right co-ordinate of the first window and place the second widow close to that co-ordinate.
Also depending on your video set-up you may need to edit line 34 of the script to set the left co-ordinate of the second window. (Unless you are clever enough to get the system to work it out for you)
I have found this little script saves me so much time.