Network folder icons are not showing in the folder tree or - mac drives (writable via Paragopn HFS+)
Are the folder icons completely missing and blank, just empty space? Or something else?
Is Preferences / Folders / Folder Display / Show generic icons for... turned on?
Just a yellow folder image
What about the second paragraph?
I ticked it but no change
It should be turned off. I was just asking if it was on; I should have been clearer, sorry.
How have the icons on these folders been changed?
Do the custom icons show in File Explorer on the same machine?
Windows doesn't normally allow you to change the icons of network folders. (And it wouldn't really make sense, since the icon you specified might not exist or be in the same location on every machine that can access the folders.)
It looks like it lets you choose a folder picture for thumbnails mode (I'm not sure how that works with different clients, unless it copies the image to the folder), but not icons.
I use a folder iocon changer program
What's the program, so we can try it?
What about the other questions I asked?
I turned the generic folder option off
I used MSTech Folder Icon Pro
Yes the custom icons show in File Explorer on the same machine
Just realised you probably need to turn this on: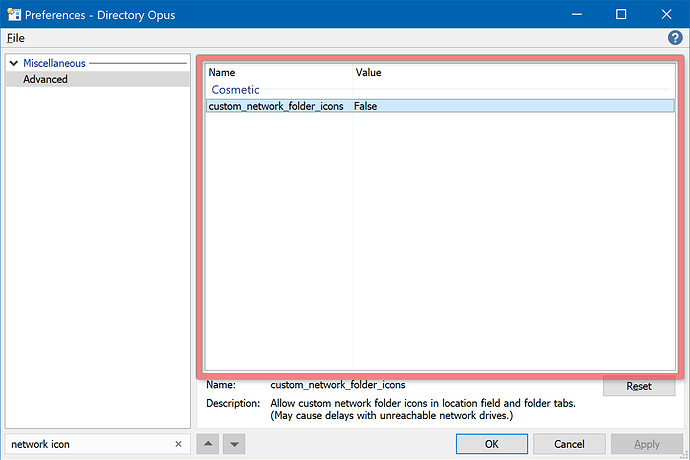 It's off by default since it can cause major performance issues, you can't normally set custom icons on network drives, and when you do it often doesn't work due to the paths involved. But if you want them, you can turn them on there.