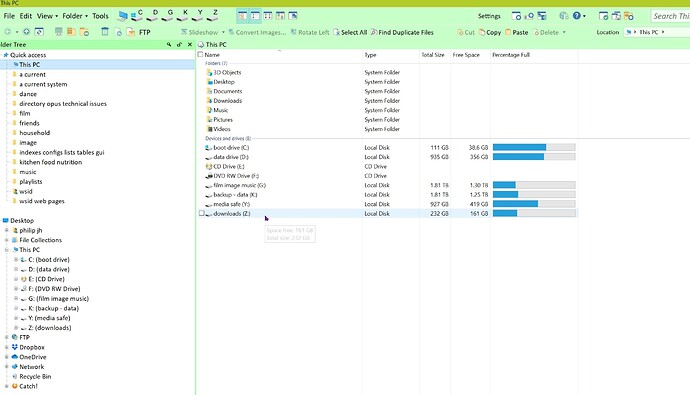 hello directory o


please see the screen shot. refer to FOLDERS (7) section. lets call this area SUBWINDOW7.
my query is how do i STOP this window appearing OR how do i stop the idems in this window appearing AT ALL TIMES.
i dont use these SUBFOLDERS as they are stored on the C: drive, which i call "boot drive", ie the boot drive and ABSOLUTELY i store/ leave NOTHING there except my operating system and PROGRAMS, ie .exe files.
all my working files, images, film, music and CAD, computer aided design files are stored on other separate drives etc.
the presence of these folders just annoys me, they are not causing a problem. it is just my obsessive desire to havew the screen of DO as i choose and not have "bill G" painting MY house in anywhich way he chooses.
thats it basically
my wishes
philip jh
west melbourne. australia.3003