Subject says it all: If I connect my iPhone to my computer, I can open the iPhone "drive" and DOpus shows me the DCIM folder plus a few subfolders 100Apple, 101Apple, etc. :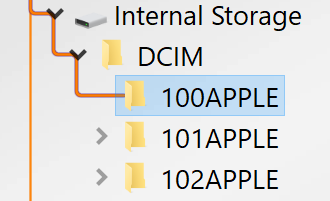 However, if I click on any of these in the tree view, all I get is a lister window showing the top-level "folder":


On the other hand, Windows Explorer will show me the photos in the 10xApple folders just fine. What's am I doing wrong?