Hi, I've been searching for hours everywhere, but just cannot find a way to get rid of some shortcuts in my Dopus 12 folder tree in Windows 11. Shortcuts like Pictures, Music, Videos, etc.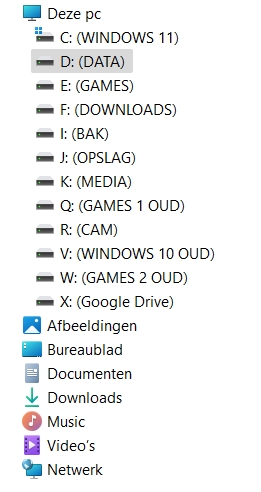 They seem to be related to my Library folder, but even when hiding those shortcuts there, they still are present in my main folder tree. Just deleting them from the main folder tree does not help either, the only thing that gets removed is the one in my Library. I could hide the Library, obviously, but that is not what I want.
I supposed this was again some typical and annoying Windows behavior, but the strange thing is that this issue is not present at all in the folder tree in Windows Explorer.
Hope someone has an answer here?