I found this thread when trying to ignore the .git folder.
I was able to modify the default format to hide this folder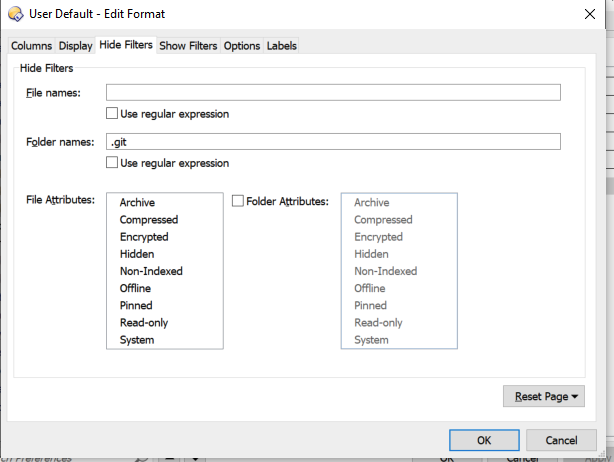 and update the advanced preference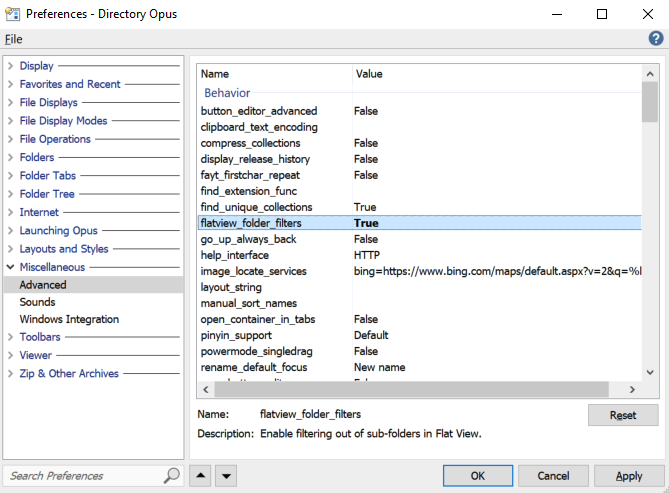 But to ignore the additional .github folder, I pressed F1 for help on the folder format page
and it took me to this help file link.
and I couldn't find any documentation regarding how to hide an additional folder using what separator?
I tried space , comma,

neither worked,
ultimately I had to use regex to fix the issue.

I think maybe the documentation needs to be updated to better explain this. I assumed this filter, was similar to the filters defined in the find panel, but it wasn't.
and out of the box git integration would be a bonus! right now I have to download several scripts/extensions to make it work.