Hi forum and Dopus Support Team,
I have a few 100 files which all have a certain name portion at the end of the filename as follows:
[filename]~20200116-09-[minute-second].extension
I want to delete that ~20200116-09-[minute-second] part from the file name.
The part ~20200116-09- is always the same, and the part [minute-second] is different.
I suppose this works with "Regular Expressions and Find And Replace", using the "Rename" dialog: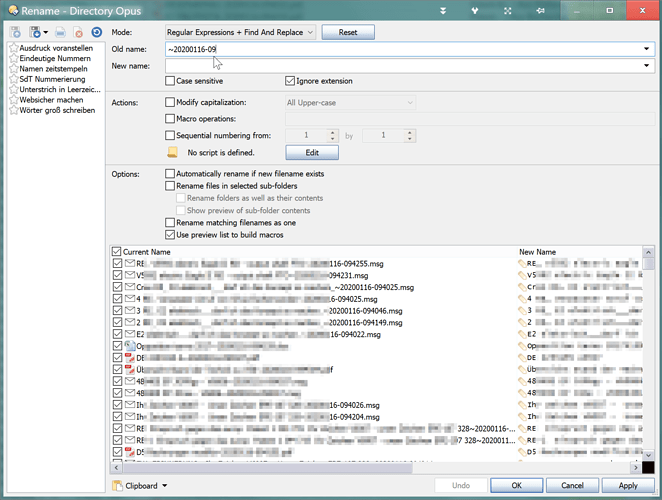 What would I have to enter in the "Old Name" field to ensure that all name components are found and deleted according to the pattern ~20200116-09-[minute-second], regardless of the value of the [minute-second] part?
An asterisk or multiple question marks don't seem to work (please bear with my Regular Expression ignorance) :o
Many thanks for help!