I get seemingly random crashes of dopus.viewpic when opening image files (mostly .pngs generated with Greenshot):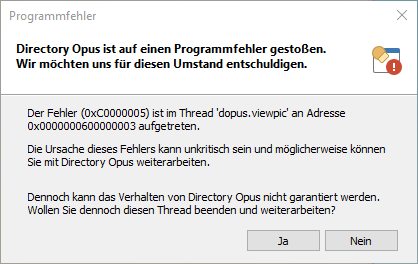 When I click "yes" after this popup is shown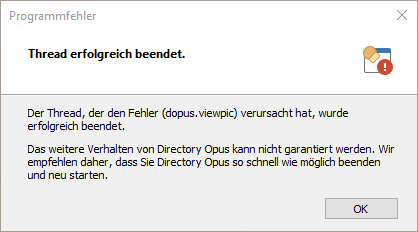 the second attempt to open the same file works most of the time. Closing the image viewer and clicking the file again crashes again with exactly the same message.
I found in other threads that this option sometimes seems to make a difference:

But for me it does not and crashes no matter if it's disabled or enabled.
Here is the list of installed plugins. I can't remember adding anything here myself, so it should be standard: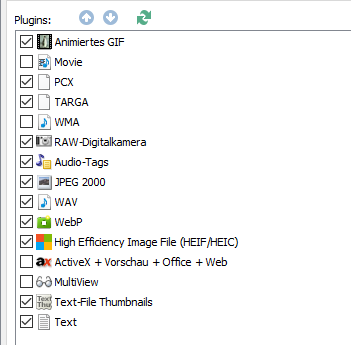 Sending you the crash dumps now.