On Dopus 11 version I made context menu command for file type "mkv"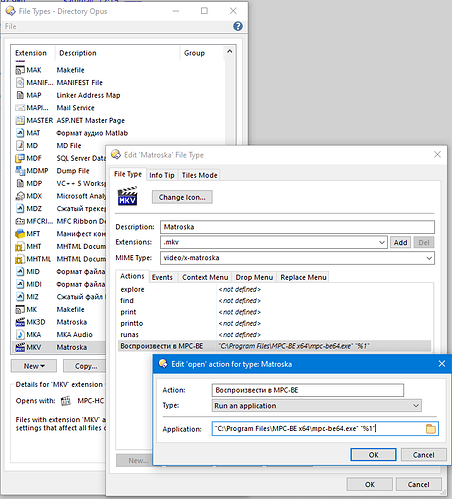 Command text:
"C:\Program Files\MPC-BE x64\mpc-be64.exe" "%1"
And it worked well all the time. After upgade to Dopus 12 it shows error
russian:
Нет приложения, сопоставленного с этим файлом для выполнения этого действия.
Установите приложение или, если оно уже установлено, создайте связь на странице
параметров приложений по умолчанию.
translation:
There is no application associated with this file to perform this action.
Install the app or, if already installed, create a link on the page
default application settings.

The same command in toolbar still works well.