Was there ever a more irritating piece of software than One Drive? From my experience of the darned thing Problem Drive might be a better name. But the latest problem is the most annoying yet.
I make a One Drive folder to "Clear Space" so that the files exist only in the cloud and not on the local disk.
All is fine until I open the the One Drive folder. Opus immediately begins downloading all the files. If you hit the cancel key, Opus plods on remorselessly downloading.
So you tell One Drive to block Opus from downloading. It makes not a jot of difference. Opus continues on its merry way, constantly downloading files from One Drive.
I have checked the registry, which seemed to indicate that as far as Windows 10 is concerned Opus is blocked from downloading: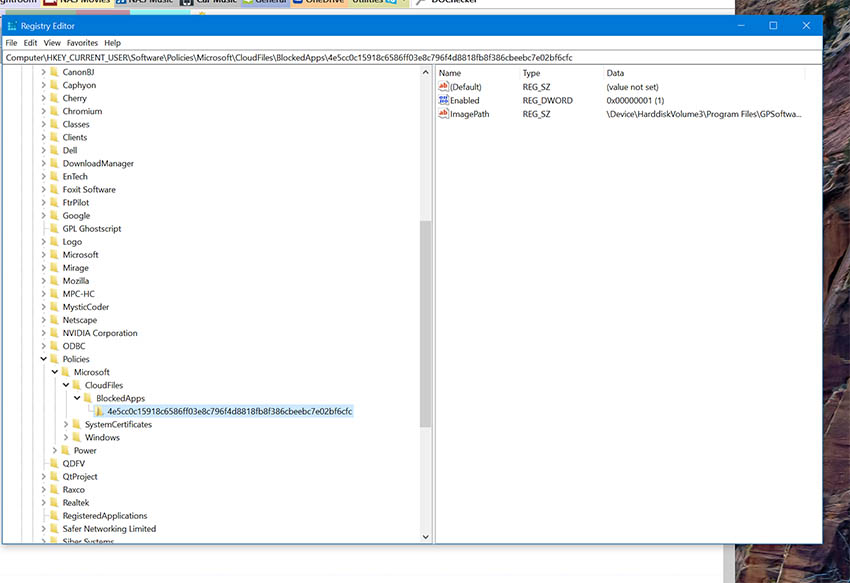 But does it stop Opus? Not likely:
Any ideas anyone?