My apologies if this has been covered, but I'm not having much luck finding it.
I want to rename and resort in to subdirectories a bunch of ebooks. So I have the "ebook author" visible in columns and select that during the rename process. Doesn't seem to work. Screens below.
Ebooks with author:


Renaming effort using the scripted column: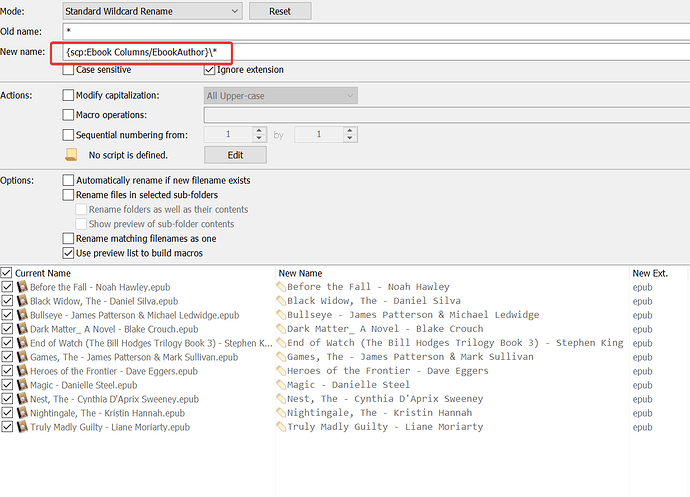 I'd appreciate any help. I have no problem using the native metadata on mp3s, etc.