There is some strangeness in the way DOpus interacts with OneDrive, at least as far as the status icons are concerned.
I'm using OneDrive in "always available on this device" mode, i.e. files are not downloaded on demand. However, DOpus sometimes reports in the status column that a particular file is "locally available" (green tick inside a green circle). Two points to note:
This does not agree with the status overlay icon in the name column.
When using OneDrive in this mode, it should not be possible for a file to be locally available. Rather, all files should be marked as "always available on this device" (white tick inside a green circular background).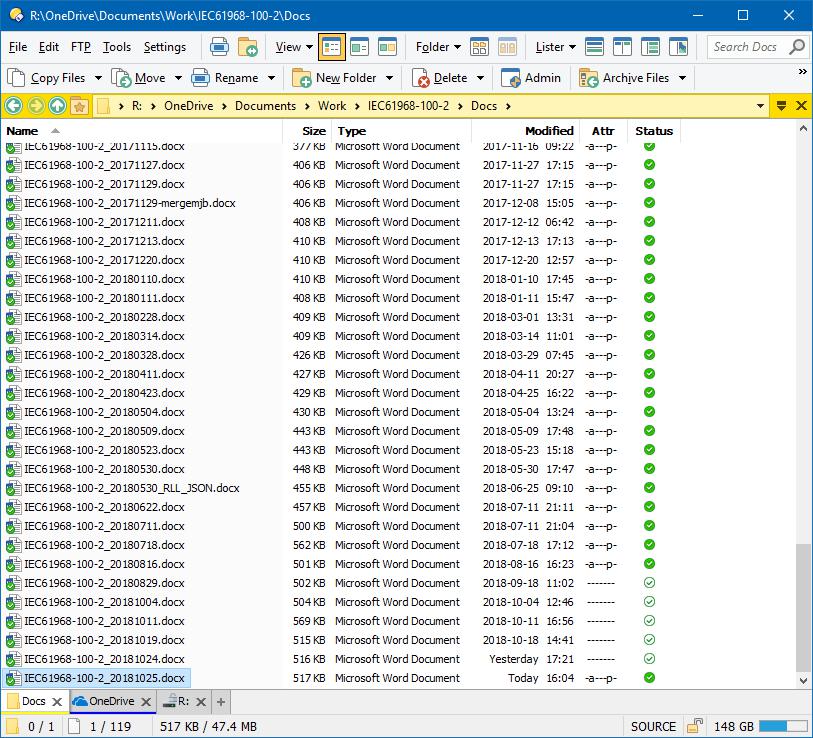 This is DOpus 12.10 and OneDrive 18.172.0826.0010, i.e. both very recent builds.