Hello,
Recently noticed such behavior.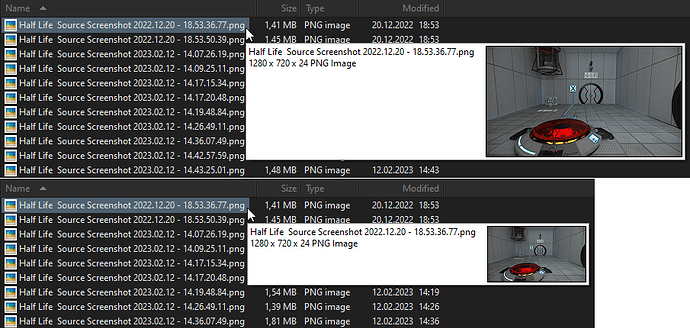 InfoTip preview image size changes, if user uses/-ed Thumbnails view, and lowered Thumbnail size.
In above sample : it was 256px, and later changed to 128px.
So in result, later in details view hovering over image InfoTip will have smaller preview image.
This is intended behavior?
When writing this topic, similar topic - Info Tip Thumbnail's Size where it seems like user also wanted to have static preview size in infotip, which isn't affected by thumbnail view thumbnail size changes.