Honest guv, all I did was start my PC one sunny Friday afternoon:
OneDrive Folder On Opus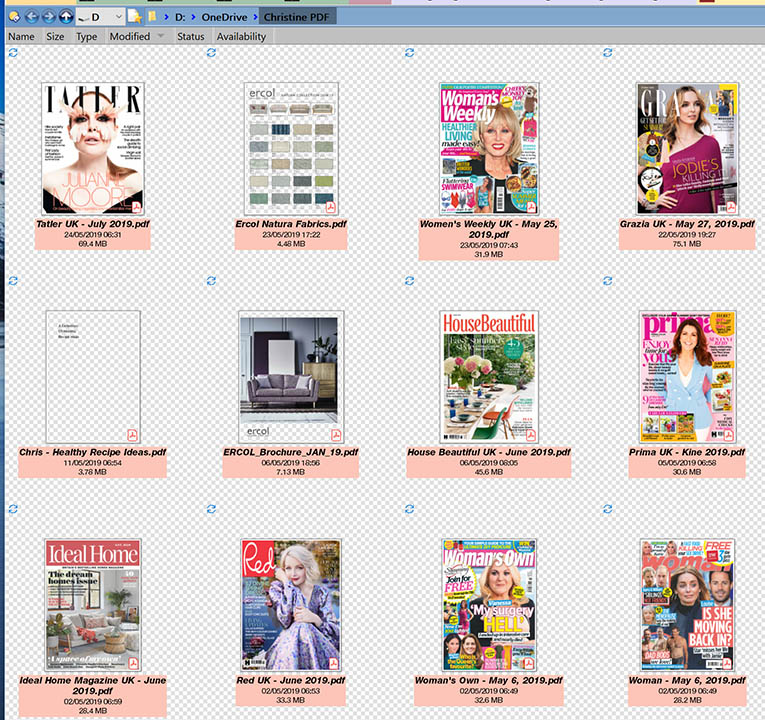 OneDrive Folder on Explorer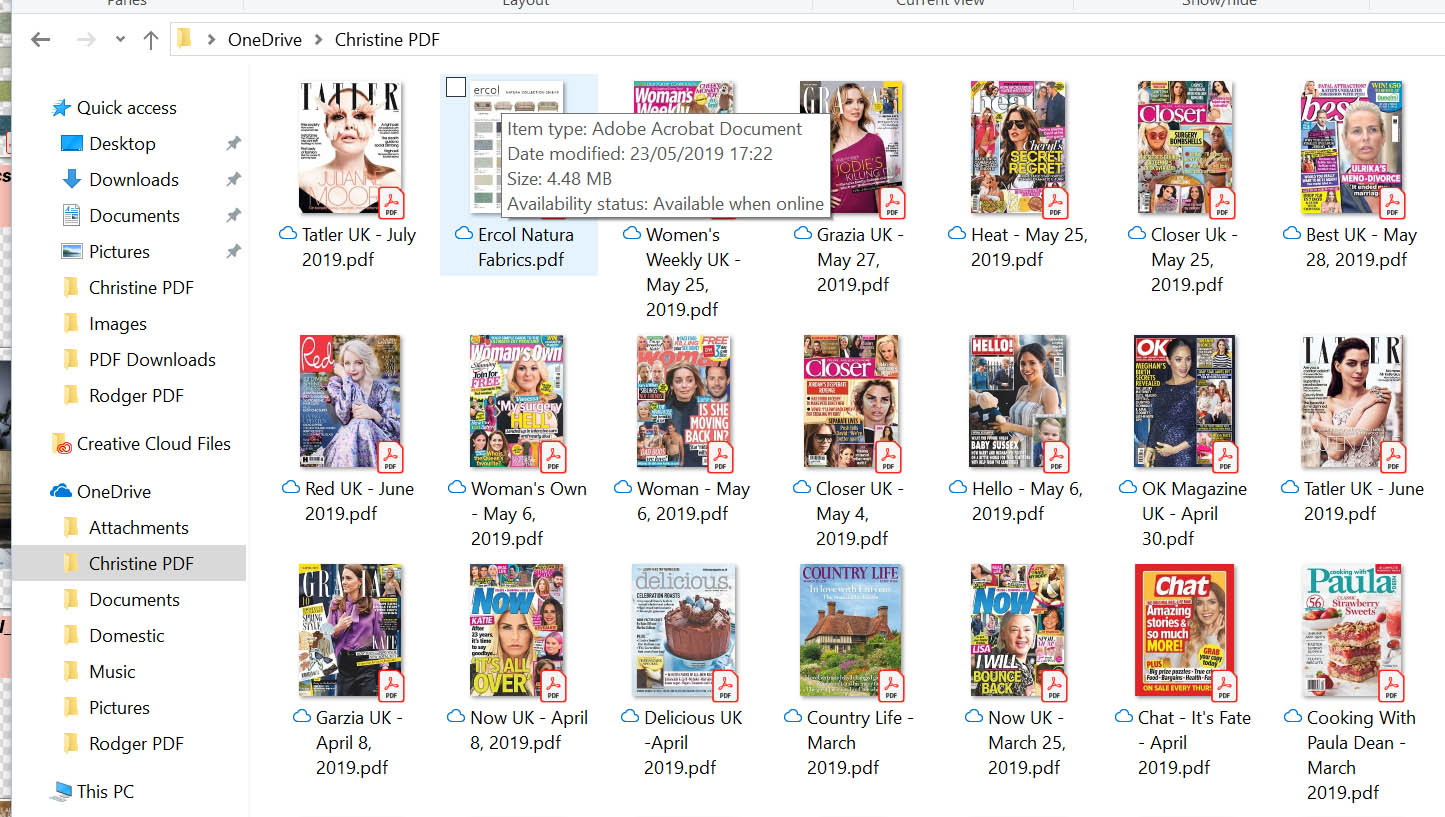 Of course, I have been Microsofted and received the new 1903 version of Windows 10 which appears to have screwed up the notification icons in Opus.
Explorer is showing the correct notification icons. The files are only available online.
I do not know if it is a clue, but if you put a new pdf into the folder and watch carefully, the first thing that appears is a green tick (albeit it very fleetingly) before the notification icon turns into the rotating symbol.
I did reset OneDrive, but it made no difference.