This Directory Opus script-button checks your Opus config for invalid paths in: Favorites, Folder Aliases, Path Labels, Tab Groups, and Path Formats and presents the results in its GUI.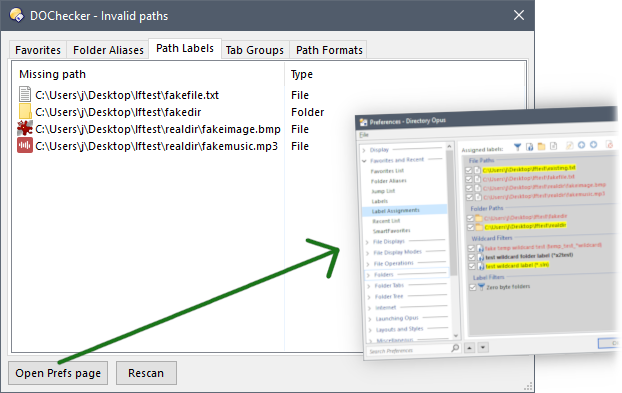 You can use the "Open Prefs page" button to open the Opus Preferences page for the currently viewed category.
Usage:
After installation, click the new "DOChecker" button on your Opus toolbar, or if you don't want to install it, simply double-click the downloaded DOChecker.dcf file and Opus will execute it.
Download:
DOChecker.dcf (40.8 KB)
(v0.91, 2018-08-27)
Installation (optional):