G'day all.
At the moment I'm feeling ... well ... pretty dumb.
I'm running DO Pro 12.67 on Win10.
I have read a post similar to what I want to do.
I have gone to Preferences > Folder formats and selected as shown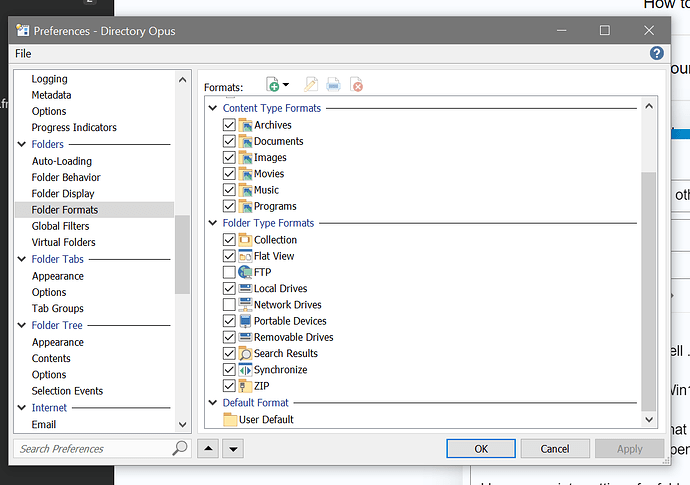 I then set up Default Format > User Default as below.
I don't want File Type and want to sort by Date & Time, not filename as shown below.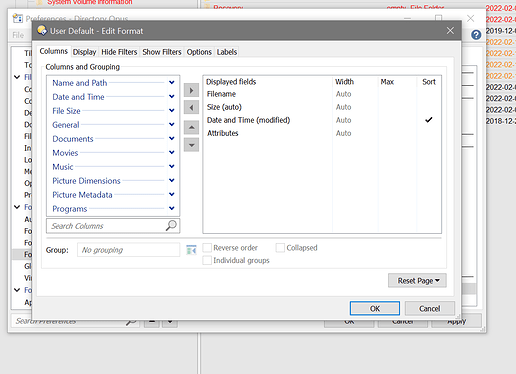 I apply these settings, exit Settings and save this layout as 'Default lister' (and 'Save This Lister' as well).
I then shut down DO and re-open either by double click on desktop or select DO from task bar.
Annoyingly, DO starts with 'Type' column included and sorting by name. Grrrrrr ...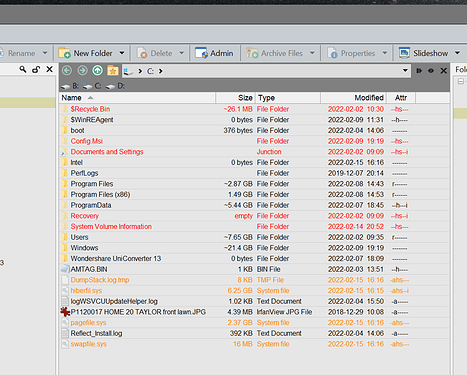 What am I doing wrong and/or what have I missed?
This is driving me nuts!
ANY help from you gurus will be welcome and appreciated.
Ian